Now, if you've read some of our content you'll know we're a big fan of gin and the popularity of it in the UK.
We've listed gin distilleries, the latest gin bars and even gin easter eggs! But, Marks & Spencer are proving you can never have enough gin related things in your life.
Summer is – almost – around the corner, and what a better way to impress your friends than with the new 'Colour Changing Gin'.
That's right, the memories of science lessons you had when you were 14 are becoming all too real with this new Dry Gin.
Marks & Spencer has joined forces with a Scottish distillery, The Old Curiosity, to bring two new flavoured gins to its shelves.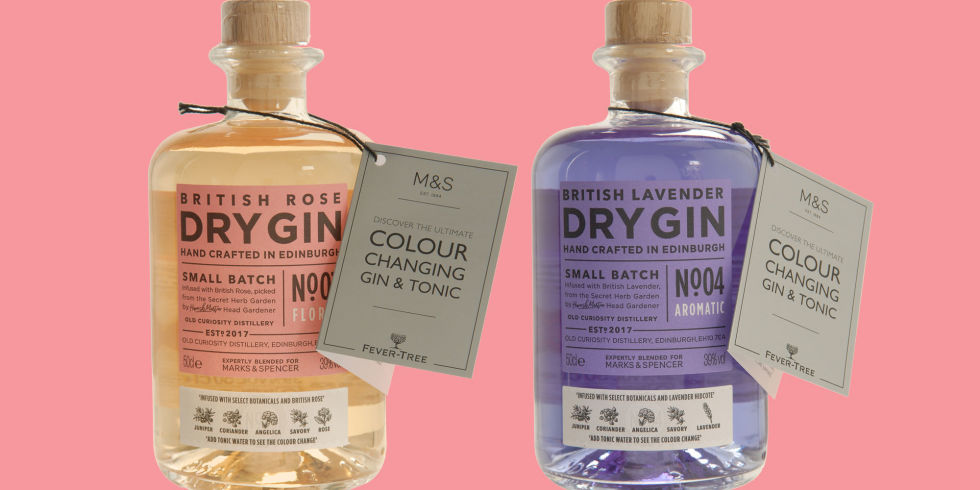 The two new flavours are; British Rose and British Lavender. They're already beautiful colours in the bottles. But when added to the tonic, the pale gold rose and the lavender shades turn a bright pink – Tada!
The witchcraft behind it all is just to do with the PH levels in the spirit when mixed with tonic.
The bottles are priced at £25.00 each and are available instore from this week, or online next week at Marks & Spencer – Gin
For more promotions, deals, competitions, events and blogs, please click here!