Locally sourced produce refers to goods or food which is grown, made, or processed within a specific area, then sold.
The demand for locally sourced produce is on the rise. This is because there has been a significant increase in consumers wanting to know where the products they're buying originate from.
The distrust and demand for fresher, locally sourced food comes from the rising levels of preservatives and chemicals used in our food to make it last longer so that it can travel overseas from other countries.
With locally sourced produce though, it's almost certain you will not be faced with unfamiliar chemicals, preservatives and pesticides. The meats are fresh and are produced and sold at farmers markets and farm shops so they'll only have had to travel a few miles rather than overseas for days, so there's no need for all that harsh horrible stuff.
This doesn't mean all fresh foods from supermarkets are bad though, in fact, there are some pretty delicious fresh fruit and vegetables on the shelves which have been imported from other countries and most brands in supermarkets love to support fairtrade which is a big thumbs up from us.
Locally sourced produce has unlimited benefits
Locally sourced produce though has unlimited benefits. From health to economic growth, if you buy from your local greengrocer or butcher, you're not only giving back to your self in terms of putting honest, pure foods into your body, but you're giving back to the community around you too, and with a 10% decrease in people going out to shop on the highstreets, your efforts to shop locally will certainly not go unnoticed.
Local Economic Growth
The first and most obvious benefit for locally sourced produce is that it provides economic growth opportunity. Buying your weekly shop online or with huge supermarkets add little to your local economy yet buying your veg from a green-grocers and your meats from a local butcher may cost that tiny bit extra, but it'll keep the money in the community.
If you spend money at the butchers, he will spend money at your sisters' salon or your son's barber etc. It circulates, and therefore more demand for these businesses means more employment in your area.
Everyone knows someone whos just trying to make a living and maintain their business or start one, buying locally supports these independent business owners massively.
Health Benefits
The second benefit of locally sourced produce is that it has huge health benefits. Fruits and vegetables tend to lose their nutrients just 24 hours after being picked, therefore when you shop local, it'll have taken less time to get on the shelf, and into your basket. With locally sourced produce, you'll taste and feel the difference.
Lowers your Carbon Footprint
The third benefit of buying locally sourced produce is that it has less of an environmental impact. If there was a decrease in the demand for fresh produce from overseas, there will be less pollution from importation. There will also be less pollution from mass-produced meat and less demand for plastic packaging.
If you want to learn more about how to reduce your environmental impact from the comfort of you own home and products to help you do so, read our blog listing 10 Eco-Friendly Household Products to Lower Your Carbon Footprint!
Fights Loneliness, Builds Community
Benefit number four is overlooked, yet something increasingly concerning in our community.
In Britain, our healthcare is brilliant (all hail the NHS) and is keeping people alive for longer. Although this is a good thing, the number of over 50's experiencing loneliness is set to reach two million by 2025.
So, if people are experiencing loneliness or mental health issues but knew they could visit their local shops and enjoy buying wholesome good quality fresh produce whilst engaging with other members of the public it'll help more people feel part of a community and might be the key ingredient to fighting that statistic.
Businesses on Snizl providing locally sourced produce
At Snizl, we support a number of independent businesses that sell locally sourced produce. Below, we've listed 8 of these independent businesses in completely different ends of the country who sell locally sourced, made, grown and produced goods/food so you can see for yourself the quality of products these businesses have without having to import.
Green Forest Soap
Green Forest Soap is an important business to us. Not only do they handmake all of their moisturising soap here in the UK, but the soap also contains no palm oil. The company provides us with glycerin-rich, naturally moisturising and skin-friendly soap, whilst being completely eco-friendly.
The soap contains no artificial chemical fragrances, preservatives or colours and is SLS, SLES and paraben-free.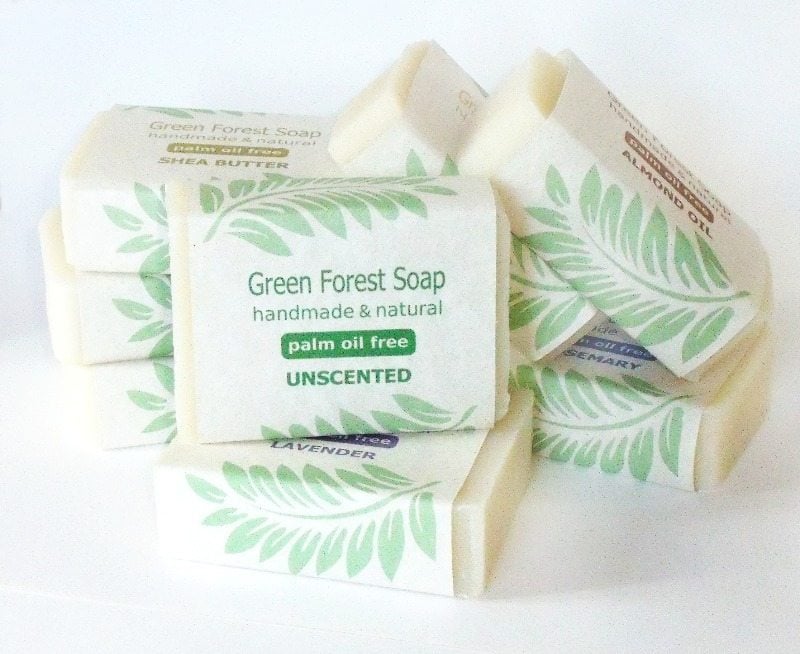 for more information, visit their page on Snizl.
Little Valley Brewery
What's better than beer? Beer made in the UK of course! Turkey Lodge Farm, West Yorkshire to be exact. Little Valley Brewery is an independent brewery combining experience and knowledge from different parts of the world which came together to make a delightful explosion in the mouth which is their beer.
With over 10 different flavours and the option to buy a mix and match bulk on their website, we believe it tastes better when it comes from your homeland, as they say, 'great beer runs deep'.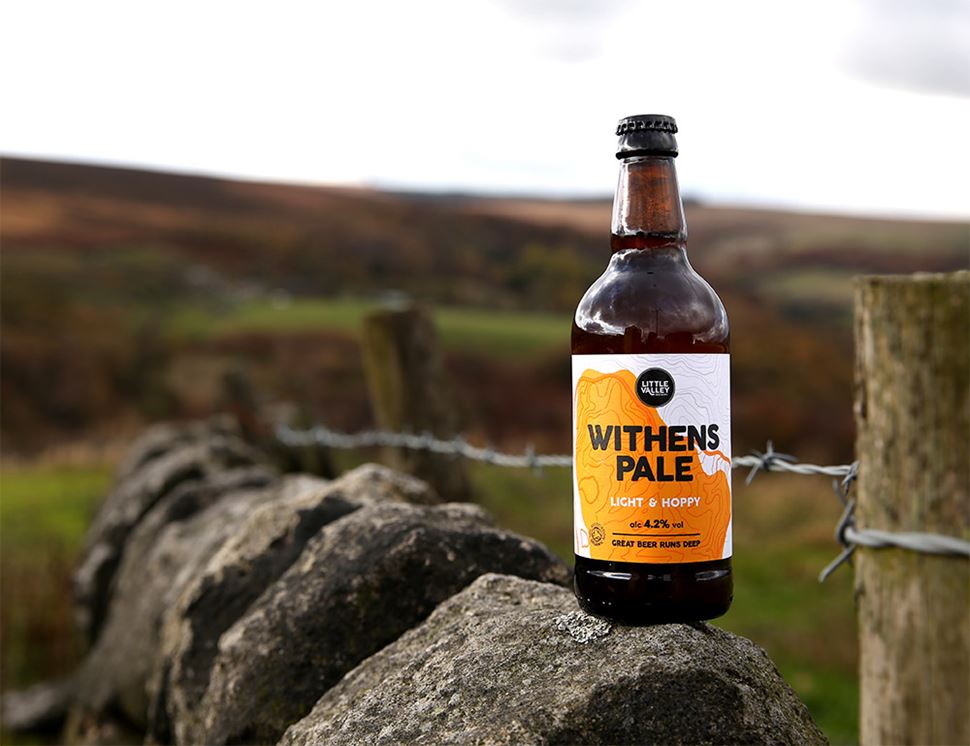 To see for yourself the range of delicious beers visit their page on Snizl.
Laurence Butler
Formed in 1960 in Cornwall, Laurence Butler Ltd is a family run business who source and make their products entirely in the UK.
Not only do their copper bracelets look stunning but they also have huge health benefits.
All of the magnetic copper bracelets are registered medical devices, believed to help relieve the pain associated with arthritis and other degenerative diseases.
For more information and to see the beautiful designs, visit their page on Snizl.
Daylesford Farm
Daylesford Farm is great for… just about anything. They're committed to organic local farming and supplying seasonal fruit & vegetables, bread, cheese, milk, soups, jams, chutney, sauces, cakes, biscuits, juices and organic meats to their customers.
we believe that it is better for us, our animals, the environment, and of course always tastes better…

– Daylesford Farm
To see the organic foods and products they're offering, visit their page on Snizl.
Wearth London
Wearth London is a special business. Partnering with Eco-Friendly and Ethical brands, they make it easier for customers who are interested in buying locally sourced, sustainable and ethical produce, easy.
Most of the businesses partnered with Wearth London sell products which are either plastic-free, sustainable, vegan, handmade, paraben-free, recyclable, made in the UK or all of those things combined so it's a wonderful website beaming with honesty.
To see the products they're offering, visit their page on Snizl.
Country Sofas
Country Sofas, based in Pitlochry, Perthshire are a family run business who specialise in creating hand-crafted sofas. The founders, John and Miriam, have a soft spot for Scottish wool, tweed and tartan and lead the field offering a vast selection of superb fabrics.
Initially only serving in Scotland but recently branching out to deliver UK wide, this homegrown family business is a prime example of a brilliant independent company sourcing their products locally to create astonishing household furnishings.
To see the products they're offering, visit their page on Snizl.
Longley Farm
With their products coming in fresh from the leading Jersey herds in Europe just of the coast of England, Longley Farm are experts in creating the traditional wholesome dairy taste they're known for.
Local, trustworthy produce isn't always sold in smaller businesses, Longley Farm products can be found in supermarkets too.
To see the delicious products they're offering, visit their page on Snizl.
For more products to help you reduce your carbon footprint and shop locally, visit Snizl.com or enter our competition to WIN an Eco-Friendly 14 Piece Bundle to start your journey to a more sustainable lifestyle!